Introduction
Yamazaki, a town of sightseeing interest, is nurtured by its historical and traditional heritage, with its cultures prospering along side each other.
About Yamazaki(Ōyamazaki-chō and shimamoto-cho)
Yamazaki (Ōyamazaki-chō and shimamoto-cho) is a town located in Otokuni District, Kyoto and in Mishima District Osaka Prefecture, Japan.
Yamazaki is situated at the southwestern part of Kyoto and northeastern part of Osaka,about 30,000 inhabitants (Ōyamazaki-chō and shimamoto-cho) , It is nationally known as a sightseeing town whose most representative sightseeing places are Suntory Yamazaki distillery and ASAHI BEER OYAMAZAKI VILLA MUSEUM OF ART, an area that extends from Yamazaki JR Station, and is always teeming with tourists.
and Temples and Shrines worth visiting in Yamazaki.
History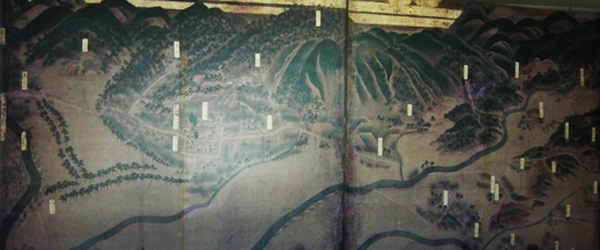 Yamazaki is situated at the southwestern part of Kyoto, which also forms the western entry of Kyoto prefecture. The area has been well-known as a main entry point of the prefecture since ancient time. In the 8th century, a Japanese Buddhism priest, Gyoki, who was famous for his fund-raising activity to build a great Buddha statue at Todaiji Temple in Nara, built a big bridge nearby Yodogawa River. This also encouraged river traffic, and in the 9th century, the area had become the relay point of river transport between Kyoto and Osaka Bay.
Having been administered by Oyamazaki Aburaza(oil merchants group) refining method for perilla oil was first invented and developed here. during the Kamakura period and muromachi period (from the 12th century to the 16th century), As a result, the area owned the nation wide oil trading right, providing the lighting oil to all the people in Japan.the town prospered as a key spot for gathering goods and materials under the leadership of the local merchants.

The fatel Battle of Yamazaki was fought in 1582 in Yamazaki, Japan, located in current day Kyoto Prefecture.
In the Honnō-ji Incident Akechi Mitsuhide, a retainer of Oda Nobunaga, attacked Nobunaga as he rested in Honnō-ji, and forced him to commit seppuku. Mitsuhide then took over Nobunaga's power and authority around the Kyoto area. Thirteen days later, Toyotomi Hideyoshi met Mitsuhide at Yamazaki and defeated him, avenging his lord (Nobunaga) and taking Nobunaga's authority and power for himself.
(from wiki)

In the 17th century, being along the ancient route between Kyoto and Kyushu, called Saigoku-kaido, it was flourished as an inn town for travelers and feudal lords coming and going from Kyoto to the west and the south.
From 19th to 20th centutury, the Imperial Family and many nobles started to build their holiday residences here because of its picturesque landscape and good access to the city centre.
Access
Yamazaki is easily accessible by train only 15 minutes from Kyoto ,25 minutes from Osaka.
JR Kyoto Line
Take a local train and get off at Yamazaki station.
from Osaka or Kyoto
Hankyu Kyoto Line
Take a local or junkyu (semi-express) train from Kyoto or Osaka and get off at Oyamazaki station.
Destillery & Museum
・Suntory The Yamazaki Distillery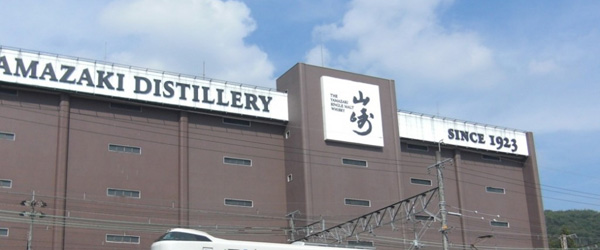 The Yamazaki Distillery was awarded the title of Visitor Centre of the Year at Icons of Whisky 2006.


These popular tours take you to distillery facilities that most people never get to see, providing an understanding of the process by which malt whisky is distilled. It goes without saying that at the end of your tour you'll enjoy a taste of Yamazaki.and it has Whisky Museum offers panel and video displays about the history of the distillery and Japanese whisky.

*Guided tours of the distillery are conducted in Japanese, but an audio guide in English, Chinese and French is available.
>> About the Distillery

・ASAHI BEER OYAMAZAKI VILLA MUSEUM OF ART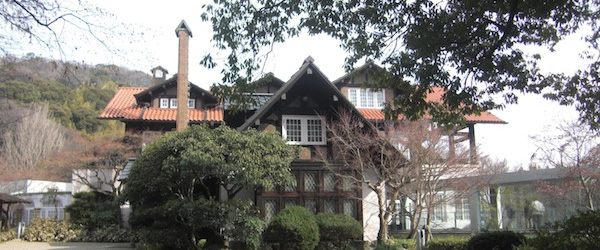 the museum's main building was originally built by a wealthy businessman, Shotaro KAGA (1888~1954).
Decades after his death, a plan to demolish the building to build a luxurious apartment was once considered. However, local people led a campaign to preserve it. With the help of Asahi Breweries, Ltd., the local government of Oyamazaki and that of Kyoto-fu, it was decided to be preserved as a museum. Hence, Asahi Beer Oyamazaki Villa Museum of Art was opened to the public in 1996.


Businessman Shotaro Kaga converted his villa into the Kyoto Asahi Beer Oyamazaki Villa Museum.
A good portion of the collection (about 1,000 items) consists of ceramics, but also included are lacquer ware, dyed cloth, textiles, Japanese- and Western-style paintings, and modern sculpture. The New Hall, designed by architect Tadao Ando, holds Claude Monet's "Water Lilies".
>> Kyoto Asahi Beer Oyamazaki Villa Museum

Temples & Shrines

・Rikyuhachimangu Shrine
Rikyuhachimangu Shrine was built in a place which was once the imperial villa of Emperor Saga, to enshrine Hachimanshin, the protective Deity of Heiankyo Capital. The shrine is also known as a place of origin where a method of processing oil was invented and developed in Japan. During the middle age, the skills and technology secured the shrines status as the head of oil traders and brought huge wealth by dominating trade of lighting oils.

・Myokian(Taian)Rikyu shrine
The only remaining tea room by Sen no Rikyu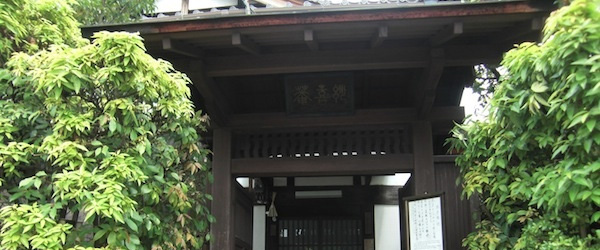 Taian is thought to the only remaining tea room by Sen no Rikyu in Japan.
Sen no Rikyū is considered the historical figure with the most profound influence on chanoyu, the Japanese "Way of Tea".
※Reservations must be made in advance by sending a return postcard (a postcard with a reply card attached)to visit the shrine.

・Yamazaki Shouten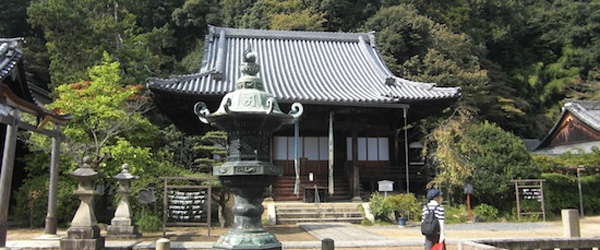 ・Hoshakuji Temple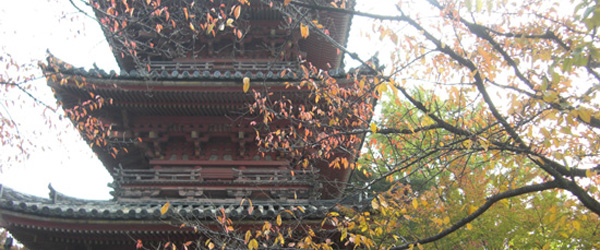 Hoshakuji is situated on the hillside of Tennozan and is a place of worship of Daikoku Tenjin, the God of Wealth, holding a legendary miracle hammer which brings prosperity and wealth. During the Battle of Yamazaki, Hashiba Hideyoshi (later called Toyotomi Hideyoshi) stationed there to direct the command. Its three-storyed pagoda, which is registered as Important Cultural Properties, is said to have been consrtructed by him over night. (from

・Minase shrine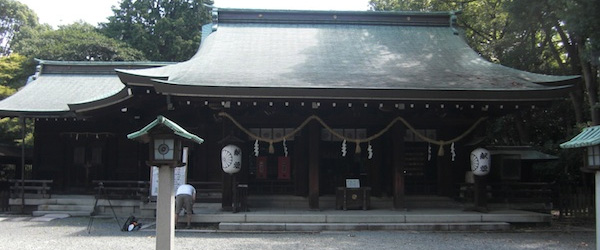 ・Wakayama shrine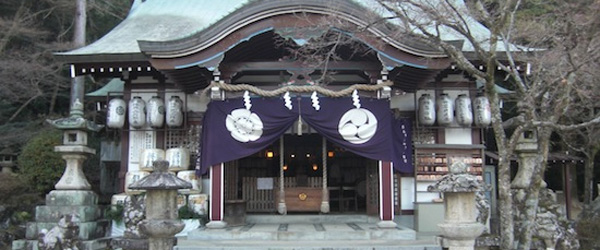 (※ texts quote from ASAHI BEER OYAMAZAKI VILLA MUSEUM OF ART)